Knowing the Best restaurants in Bonito will make your trip to the city of ecotourism even more unforgettable.
Even though Bonito/MS is known for its natural beauty of all kinds, in the center of town there are several bars, snack bars and restaurants available for you to get to know the typical local food and the most diverse restaurant environments.
Of course, in a city surrounded by water, seen on every trip that can be taken, the stars of the dishes could not be other than fish, so be prepared to eat traíras, piraputangas, piranhas, pacus and even alligator meat!
Get to know the best restaurants in Bonito, in Mato Grosso do Sul
One of the most pleasurable things after returning from long walks is to indulge in well-prepared food, whether at lunch or at dinner.
And, knowing its tourists, especially, the center is very well prepared to receive them, with several options of restaurants with delicious preparations.
For this reason, we have made this selection for you to enjoy the best of Bonito's gastronomy. Follow along!
1. João's House
The restaurant João's House is one of the most traditional in Bonito and recommended by most people who visit the city and the place.
The kitchen is run by chef Felipe Caran, and the main dish of the house is the thornless traíra, very well fried and delicious.
In addition, Casa do João is known for serving typical dishes from the pantanalIt's a combination of pintado, manioc, dendê palm oil, and plantains, which makes anyone's mouth water.
Allied with Estância Mimosathe house offers desserts made with dulce de leche and guavira, produced on the ranch. It is worth trying the dish.
Casa do João is located in the center of Bonito and will certainly add a lot to your trip.
Address: Cel. Nelson Felício dos Santos Street, 664
2. Juanita Restaurant
The Juanita Restaurant is another option among the best restaurants in Bonito and is always recommended next to Casa do João, which we mentioned above.
However, Juanita is run by a Paraguayan chef, Juanita Battilani, who makes a point of mixing Paraguayan and Brazilian gastronomy concepts in her recipes. The restaurant is located in the center.
This establishment stands out for its grilled pacu seasoned with capers, one of the most popular and delicious dishes, which is also boneless.
The alligator strips, angus ribs, and picanha on a stone are some of the other famous and much requested dishes.
During the day Juanita operates on a buffet and a la carte basis. At night, only a la carte.
Address: 854 Nossa Senhora da Penha Street
3. Marruá Restaurant
For those who have not yet visited Bonito and cannot imagine the beauty of the fresh water of its rivers, baths, lakes and caves, the Marruá Restaurant is a great way to explain.
The Marruá was opened by Sylvio Trujillo, who left São Paulo for Bonito to travel, never returned to his hometown, and opened a restaurant.
The Marruá Restaurant offers dishes with regional food, the famous Pantanal food, and the main dish is smoked piraputanga stuffed with panko farofa and a delicious carrot puree.
In addition, the Marruá eventually offers Pantanal nights, with typical dances, music, and food.
Address: 1173 Joana Sorta Street
4. Sucuri Cave
One of the main tours in the city of Bonito/MS is the Sucuri River FlotationIt is an extremely transparent freshwater river that enchants everyone who undertakes this ecotourism activity.
So, unlike restaurants like Juanita and Casa do João, which are located in the center of Bonito, the Sucuri's Cave is on the property through which you have access to the Sucuri River.
So, it is one of the best restaurants in Bonito that can be enjoyed while visiting the attraction.
The main dishes of the place are fish, such as grilled pintado, pintado ao urucum, and tilápia bait, all very well done and delicious.
For dessert, the place offers an incredible and unusual baked cocada with dulce de leche ice cream, very tasty and irresistible.
Address: São Geraldo Farm, 18, Highway Bonito
5. Pantanal Grill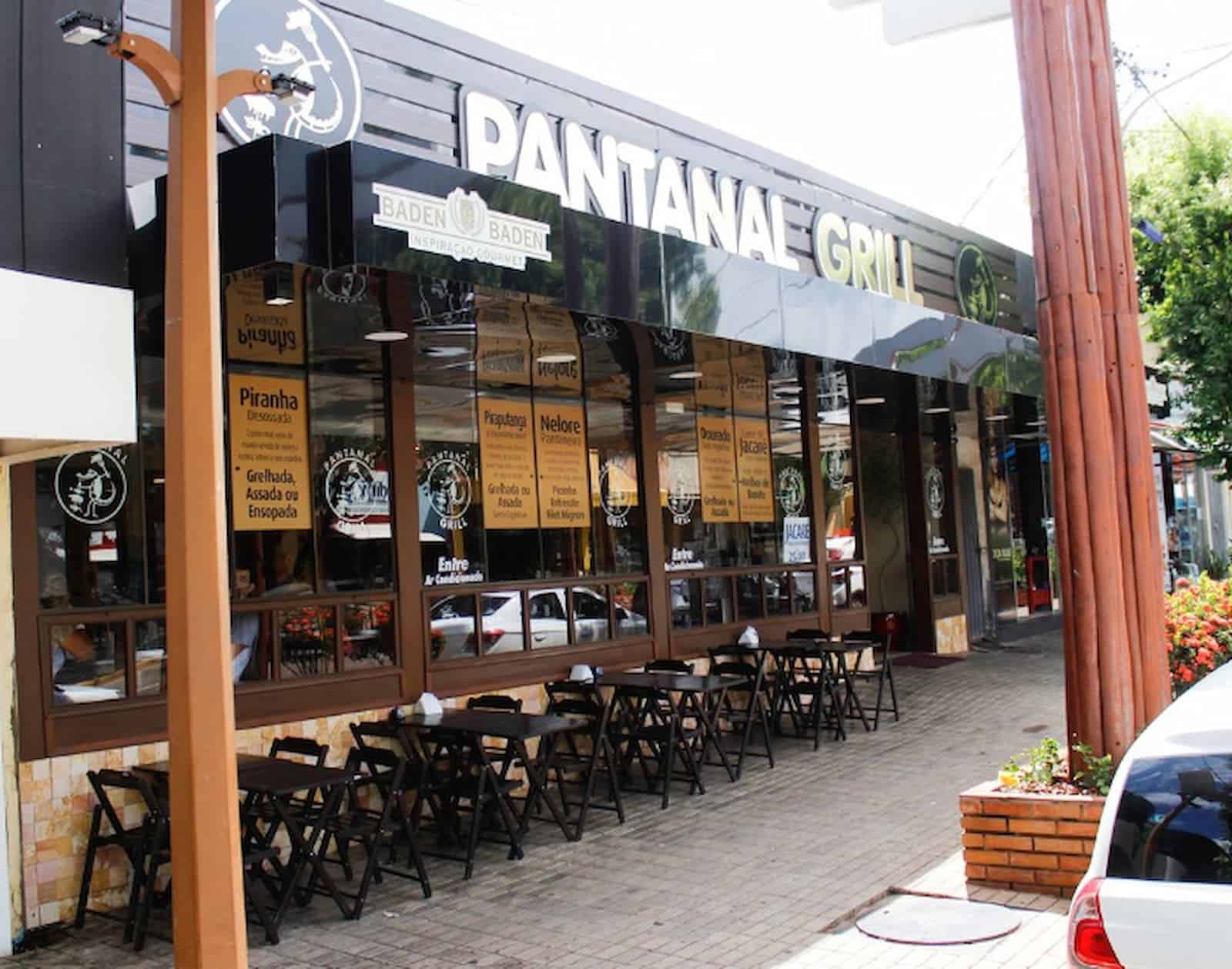 The restaurant Pantanal Grill is a reference in Bonito when we talk about alligator meatIt is the house specialty.
Thus, both the lures and the alligator moqueca are great tips and can be tried without fear, since they always receive great reviews and compliments.
In addition, the variety of fish is also interesting. Baked pacu or fried pacu ribs are also nice possibilities for your lunch.
Address: 1808 Cel. Pílad Rébua Street
6. Boca da Onça
One of the best restaurants in Bonito that can be visited during an ecotourism tour is Boca da Onça.
It is located in the Bodoquena complex, one of the places that offer bathing in waterfalls, diverse trails, and various other attractions.
And for everyone to be able to spend the day there and enjoy a lot, the restaurant works in the self-service buffet system with a great variety of Pantanal dishes prepared on a wood-burning stove.
Among the dishes served, they have different fish, cuts of meat, and other very tasty, regional options.
Address: Highway Bodoquena, Km 26, s/n ? Rural Area
7. Sale Pepe
The Sale Pepe is a restaurant that combines Japanese, Chinese and regional food in one establishment.
Although it seems like a very unusual mix, the choices are very well made and it is one of the restaurants in town that you will be happy to try during your trip.
The local yakissoba is very famous, together with the piraputanga sashimi (a typical fish of the region), piranha sashimi, and the piraputanga stuffed with banana farofa.
In addition, the atmosphere of the restaurant is quite cozy.
Address: 971 Vinte e Nove de Maio Street
8. Balconies Restaurant
The Varandas is also one of the best restaurants in Bonito and offers different dishes in a super cozy atmosphere, both inside and outside.
In addition, it offers two delicious preparations.
With the fish that symbolizes the city, Varandas makes the naughty piraputanga and the fish in urucum.
Both dishes are very well seasoned and flavored, so they are worth trying.
Address: Rua Coronel Pilad Rebuá, 1883
9. Gluttony Addiction
The Gluttony Addiction is a snack bar and coffee shop that lives up to its name, and offers a variety of snacks, delicacies, and sweets that will make you want more.
The place is ideal for a delicious breakfast when you are around Bonito/MS, and also for an afternoon or evening snack on a tiring day of hiking.
The sandwiches are very tasty and seasoned, and the directions to the place always revolve around one of its specialties: the X-Jacaré and the milk shake made with a traditional fruit from the region, the guavira.
Address: 1903 Vinte e Quatro de Fevereiro Street
10. Zapi Zen
For those who want to see different places and everything possible in Bonito, the Zapi Zen is a well-known pizzeria in the region.
At Zapi Zen you can order individual-sized pizzas for each person, with dough ranging from regular to whole wheat, all made in house.
In addition, the place serves wraps, which are sandwiches rolled in a dough, also delicious.
The two most requested flavors on the menu are the Anhumas, which is eggplant with bell peppers and garlic, and the Patagonia, made with green olives, white cheese, zucchini, and chestnuts.
Address: Filinto Müler Street, 573
11. Pastel Bonito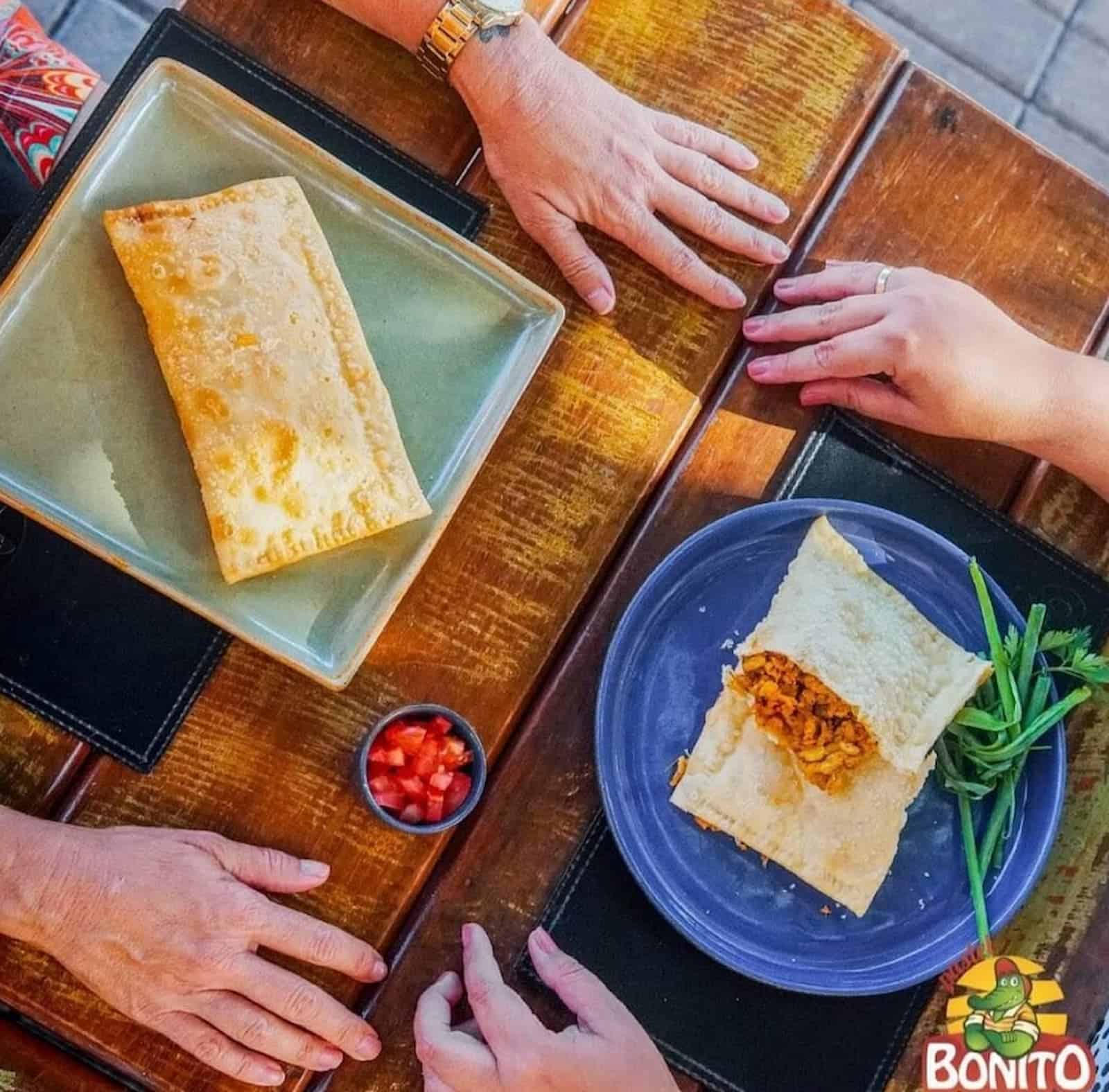 After spending the day enjoying the various waterfalls in some circuit in the vicinity of Bonito/MS, a break for a pastry is a great idea.
The Pastel Bonito is one of more traditional snack bars of the city, and offers a famous and always much requested alligator meat pastry.
Although many say it tastes like chicken meat, it is definitely worth a try, especially with a beer to relax before everyone goes to their hotels.
Address: Rua Cel. Pilad Rebuá, 1975
12. Tapera Restaurant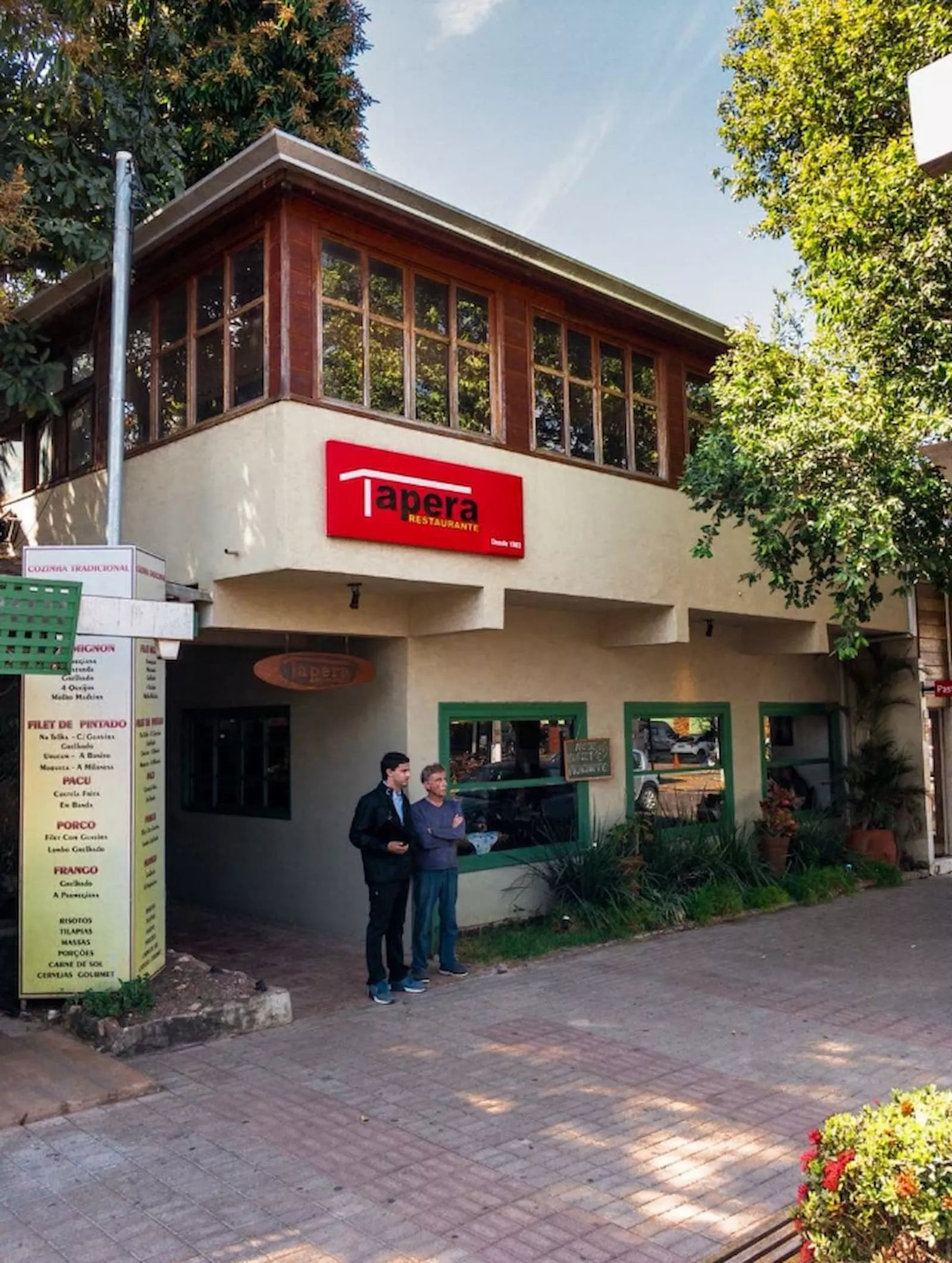 The Tapera is one of the most traditional and best restaurants in Bonito, and has been open for more than 30 years.
One of its main features is a menu with several options of fish, in sauce and baked, and also meat. The restaurant's motto is abundance, so most of the dishes available on the menu serve 2 to 3 people.
The pintado na telha and the guavira mousse are two dishes that cannot be forgotten.
Address: Rua Cel. Pilad Rebuá, 1961
13. Turquoise Restaurant
For those who, even during the trip, still want to delight themselves with new experiences, the Turquoise can be a great option where to eat in Bonito.
The place offers very good quality Arabic food and its kebab and falafel are often praised.
For vegans and vegetarians, there are several options available, as well as gluten-free options.
So if you have some of these restrictions, the Turquoise restaurant may be a possibility for your meals.
Address: 976 Vinte e Nove de Maio Street
14. Taboa
The Taboa is one of the best-known bars and well worth a visit during your trip through Bonito/MS.
At the bar, you will find locally produced cachaças and beers, made in Bonito itself, with several options for accompaniments.
The most requested are the carne de sol with manioc and the pintado with urucum sauce.
It is definitely worth trying the local drinks and, of course, the experience of leaving your signature on the wall of the place.
Address: 1834 Pilad Rebuá Street
Ready to indulge yourself for Bonito?
Tourists do not live on tours alone, and that is why the best restaurants in Bonito are already experienced in offering a vast regional gastronomy to add a lot to your trip.
Although the region's specialties and most menus have plenty of fish, it is possible to find different types of cuisine in the city's houses and venture into various requests.
The important thing, however, is that you get access to best rides from Bonito and the best menus in the regionto build an unforgettable trip and great memories!
Did you like our tips? Book your tours with Roteiro Bonito MS today, by email or WhatsApp, and come see this paradise!
FAQ
Where to eat well in Bonito?
Bonito has several restaurants. Some of the main ones are: Casa do João, Juanita, Marruá, Toca do Sucuri, Vício da Gula, and Pastel Bonito.
How much does it cost to eat in Bonito?
On most of the tours it is possible to include lunch, so you may pay R$ 35 to R$ 50 during the day, in addition to the attraction cost, to have lunch included. In other situations, it is possible to eat at self-service restaurants paying around R$ 70 to R$ 100 for a couple.
How much is dinner in Bonito?
In restaurants where the system is a la carte, one dish can easily serve 2-3 people. Therefore, the value of a dish can vary from R$ 100 to R$ 170.